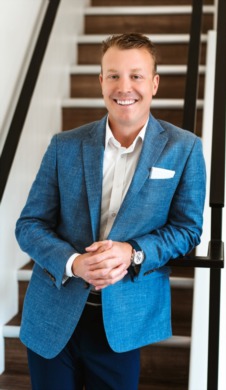 Following a long career as a professional baseball umpire with significant time at the MLB level, Toby relocated his family to the Treasure Valley from Atlanta GA in 2016. With the skills developed as an umpire, it has transitioned seamlessly into real estate as a powerful negotiator, strong focuser, and the ability to keep integrity and transparent communication at the forefront of his relationships. Toby's passion and ambitious attitude has kept him finishing as a top realtor, since starting his career (2016). Since he was a young man he's been involved in real estate, with short term rental investments, and never having to use his own funds to pay for a mortgage since 25 years old.  
His faith, family, community and recreational activities have been very important cornerstones in his life. In his free time you can find him playing with his kids, golfing, skiing, or fishing. After his experience with worldly travels, he has been very passionate with understanding all the nooks and crannies of his surroundings and is always recommending a good restaurant to eat at.  
Toby has in-depth experience on the listing and buying side of transactions with solid reviews to support his value. To him, it's most important for the experience to be transparent, have realistic expectations, and go above and beyond the norm. Call Toby to enjoy a free consultation, and to see if you're a good fit moving forward!