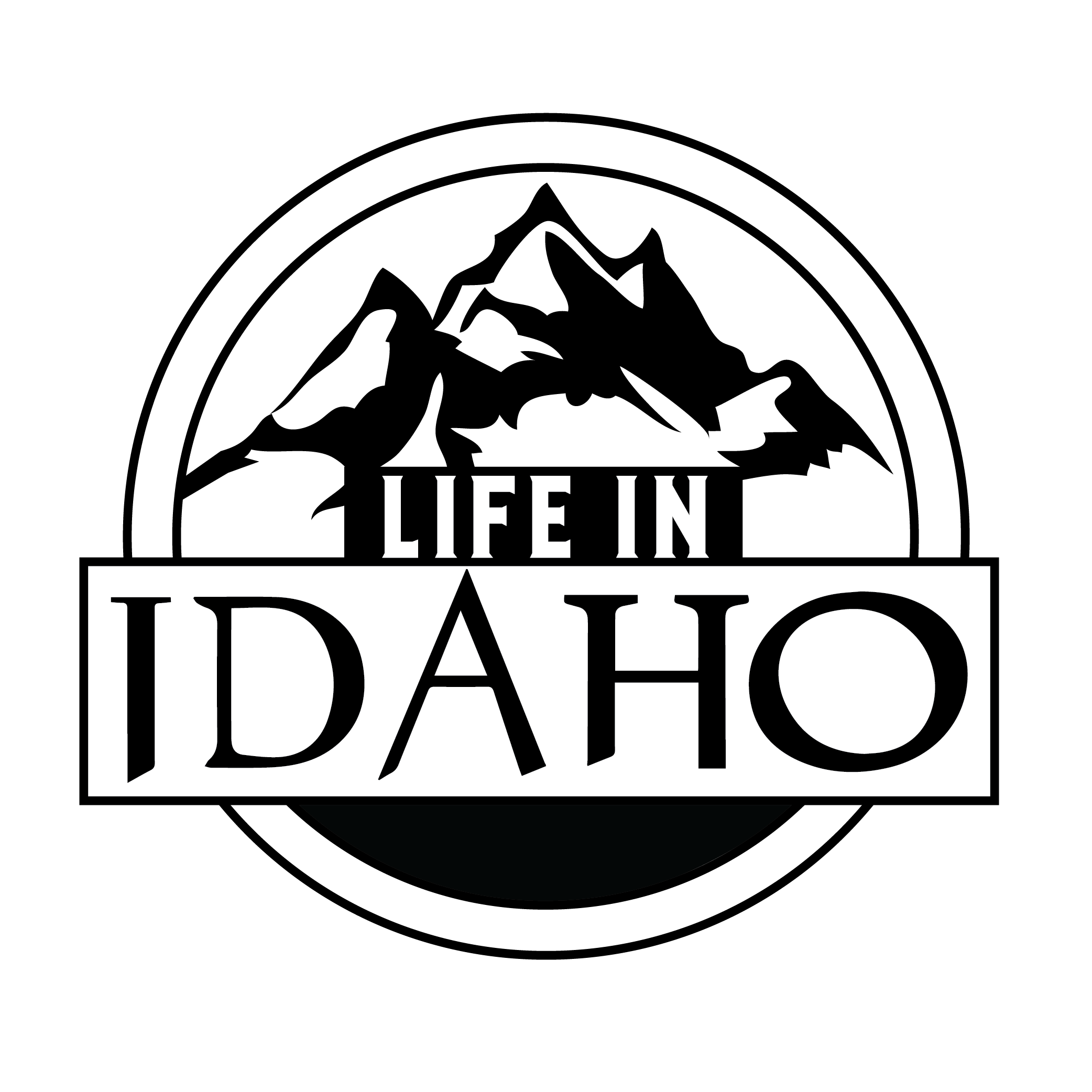 Treasure Valley "Hot Spots Guide"
Welcome to the Treasure Valley in Idaho! We hope your adventure here in Idaho helps you discover whether or not you want to call this home. Our team is a group of dedicated professionals with decades of combined real estate experience that's made up of out of state transplants and born and raised Idahoans. We understand all of the intricate details involving your relocation and have prepared this "Hot Spots Guide" to help you get a better understanding of the valley. We are here for you and want you to have the best experience possible.
This is your second step in the process. Exploring the city and figuring out which areas are the best fit for your family. Feel free to venture outside of the suggestions, this is just a few of our favorite places and suggestions based on working with hundreds of clients and personal experiences.
While you are touring the city, feel free to stop into any Open Houses and see what they look like. Just note, agents will ask you if you are working with another realtor, some are extremely pushy so just be prepared for this. If you're going the new construction route please make sure you contact us for proper representation and guidance. Did you know that the buyers agent commissions are already built into the purchase price and builders won't adjusted if you don't have representation. The agents at the new home only represent the builder's best interest, not yours.
Treat this like a Treasure Hunt. Text us, call us, or email us and let us know how things are going!
Boise is the capital of Idaho that is located in the southwestern region of the state. This city is among the main cities that make up the Boise Metropolitan Area. Its population was 749,202 at the 2019 census, making it the third-largest city in the Pacific Northwest and the largest city in Idaho. Boise is known as the City of Trees, featuring several outdoor attractions and a rich history. The area was started by fur trappers and then became a gold hotspot. Today the area is known for their delicious foods, outdoor attractions, art and cultural events, and growing attractions.
The Treasure Valley is divided into five counties consisting of : Ada, Boise, Canyon, Gem, and Owyhee. It is the states largest metropolitan area and consists of the three largest cities in the state ( Boise, Nampa, and Meridian), which contains over 40% of the total population.
I like to break up the valley by different landscape sections starting with the Boise River running through the center. Everything surrounding the river is very lush mature landscape with some of your highest real estate price points, great accessibility to head north for the popular vacation destinations (McCall, Garden Valley, and Stanley) and having the convenience to be very close to the popular Boise River Greenbelt.
The further north of the river you go, you'll gain elevation and end up in the foothills. This will provide some amazing long range views over the entire valley as well as some larger acreage properties or equestrian options.
Everything south of the river starts to flatten out more. The gap that's south of the river to Interstate 84 is densely populated with tons of great communities, easy accessibility to shopping, lots of restaurant options and great proximity to medical facilities.
As you work further south of the interstate you have a pleasant mix of subdivisions, abundant farm land, and minimal commercial space. This is definitely a little slower pace than compared to the rest of the valley.
The valley's infrastructure is a grid system that is relatively easy to navigate as well as taking back roads. Once you figure out your bearings with using the mountains, river, and sun as a guide you'll have a good idea on how to navigate around fairly easy. There's always GPS too :)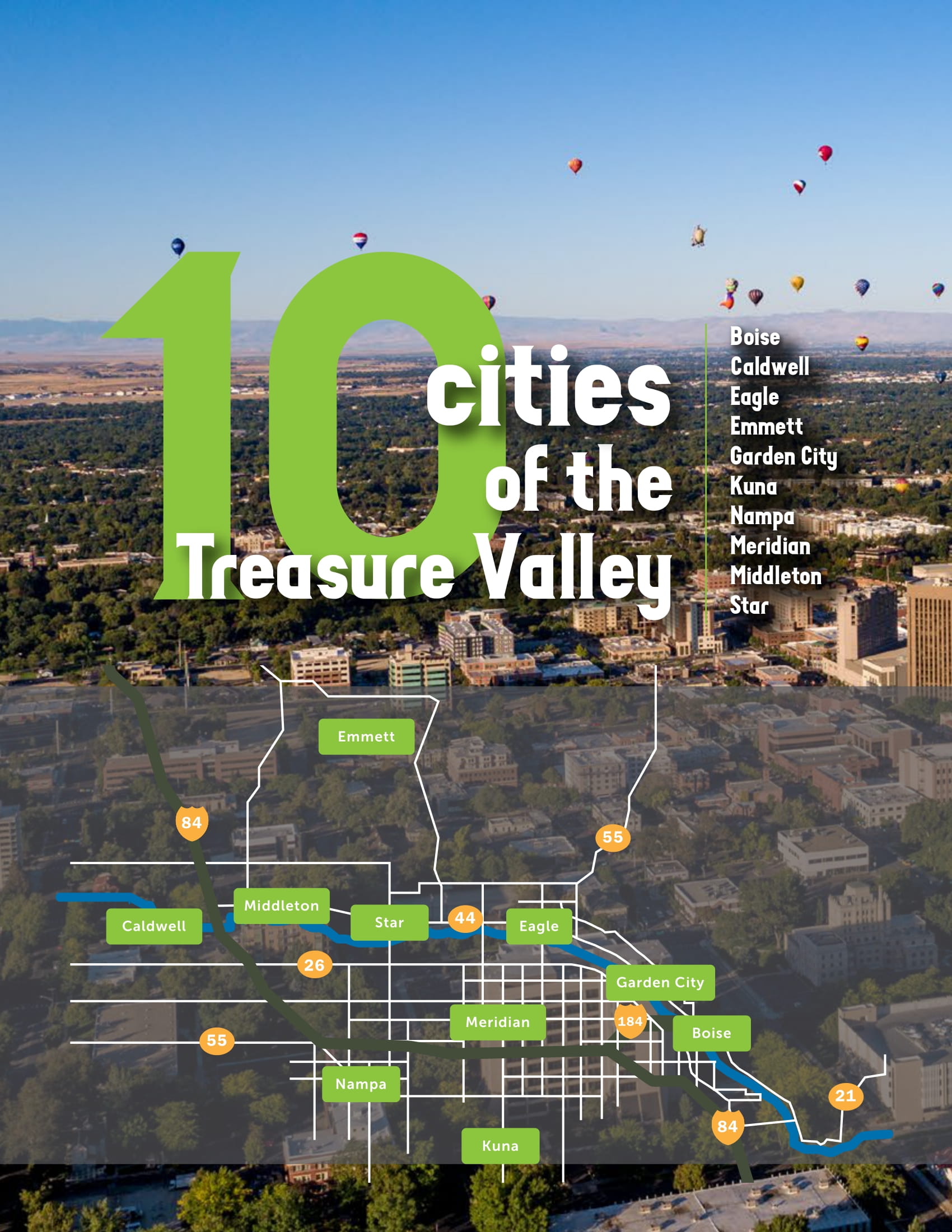 Hot Spots
Popular Restaurants
All is this is really just scratching the surface. If you're looking for any other specific options, please reach out with a call or text! We aim to please and were all foodies with tons of recommendations!